These are the5 best cryptocurrency exchange and trading platforms. All of them are well-established companies that have been operating for a couple of years. However, in addition to their many advantages, they also have some disadvantages like poor customer service, high fees, not supporting credit cards, etc. Therefore, more research might be required in order to find the best exchange that has all the features and suits all or most of your needs.
In this way, traders should be aware of the risk carried by cryptocurrency exchanges and trading platforms. In fact, as the Mt. Gox situation shows, no matter how large the exchange is, customers money isnt completely safe and since cryptocurrencies are not regulated and not overseen by any authority, recovering the lost capital can betricky.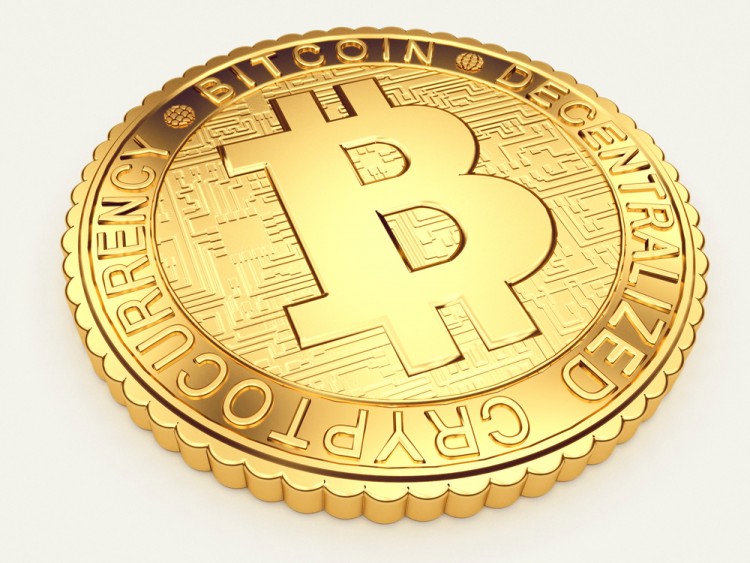 As the popularity of Bitcoin and other cryptocurrencies like Ethereum, Litecoin, and Ripple, has grown and the demand for them has increased, this has allowed the cryptocurrency industry to expand through the introduction of companies that provide various products and services that serve cryptocurrency markets like apps that act as wallets, ATMs, and hardware that can be used for mining. In addition, several companies have developed trading platforms,where people could trade Bitcoins and other cryptocurrencies and to exchange them into fiat money. As the market for cryptocurrencies was created, the fluctuations in demand and supply led to changes in prices, which allowed people to trade cryptocurrencies and make a profit from the price changes, and to keep them as assets.
To view this article, you can disable your ad blocker and refresh this page or simplylogin.
Our list of the 5 best cryptocurrency exchange and trading platforms starts with a bit of an untraditional exchange, LocalBitcoins. LocalBitcoins is a peer-to-peer Bitcoin exchange where people can post ads when they want to buy and sell Bitcoins and the platform acts as an escrow between the parties. LocalBitcoins offers a lot of privacy and doesnt require ID verification and personal information. While this may serve as an advantage in some respects, it also allows scammers, but the parties may agree on terms so the buyer or seller can ask for proof of identity. In addition, the platform takes a fee of 1%, which makes it cheaper than alternatives and it is available in many countries and allows paying in most currencies and payment methods.
Best Performing Hedge Funds Strategy
6 Things You Didnt Know About Hedge Funds
On the third spot among the 5best cryptocurrency exchange and trading platforms is Kraken. Founded in 2011, Kraken is the largest cryptocurrency exchangebased on the euro. It offers many cryptocurrencies, including Bitcoin, Ethereum, Monero, Litecoin, Ripple, Zcash, Dogecoin, among others, as well as US dollars, Canadian dollars, British pounds, and Japanese yen. This makes Kraken the go-to platform for international traders. On the downside,the platform is complex for beginners and has many negative reviews online.
Bitcoin and other cryptocurrencies usually use blockchain technology, which represents a continuously growing list of records (blocks) that are linked and secured using cryptography. Blockchain serves as an open ledger that records transactions between parties and it cannot be modified, which makes it very secure.Over the years, the number of cryptocurrencies in circulation has surged to well over 1,000, but only 58 of them have a total market value of over $100 million.
The list of the 5 best cryptocurrency exchange and trading platforms is led by Coinbase, one of the largest cryptocurrency exchanges in the world with over 8 million customers in more than 30 countries and over $6 billion in digital currency exchanged. Coinbase offers trading only for Bitcoin, Ethereum, and Litecoin and it also has its own wallet with apps for Android and iOS. Moreover, Coinbase is backed by serious investors like Andreessen Horowitz, Union Square Ventures, and NTT st summer Coinbase completed a new round of fundingobtaining $100 million, whichset it at a valuation of $1.5 billion.
At the same time, the popularity of Bitcoin and other cryptocurrencies has led to many cases of fraud and scams and one of the most common ways to steal cryptocurrencies is through exchanges. In 2014, Mt. Gox, a Japan-based Bitcoin exchange that handled 70% of all Bitcoin transactions worldwide closed its platform and filed for bankruptcy protection. The company revealed that 850,000 Bitcoins (valued at around $450 million at the time) had been inabul, a Bitcoin-to-gold exchange, was hit with a lawsuit in 2014 for allegedly defrauding customers by accepting their payments in Bitcoins but not sending the gold in exchange.
The5 best cryptocurrency exchange and trading platformsstand out as the most reliable, with solid track records and enjoy substantial popularity among cryptocurrency traders, which is why they are also among the15Best Bitcoin Exchangeand Trading Platforms by Volume. They also have reasonable fees and offer exposure to many cryptocurrency markets and other currencies. Moreover, the best cryptocurrency exchanges and trading platforms have all the tools necessary for a cryptocurrency trader and are simple enough for novice traders who are just getting started in the field.
The concept of cryptocurrency was introduced in 2009 with the launch of Bitcoin, which to this day remains the largest and most popular cryptocurrency, with the rest being known as altcoins (Bitcoin alternatives). A cryptocurrency represents an asset that acts as a medium of exchange for different transactions and is usually decentralized and uses cryptography to secure the transaction.
Although advertisements on the web pages may degrade your experience, our business certainly depends on them and we can only keep providing you high-quality research based articles as long as we can display ads on our pages.
We only allow registered users to use ad blockers. You cansign up for free by clicking hereor you canloginif you are already a member.
How to Best Use Insider Monkey to Increase Your Returns
Why You Should DUMP Your Hedge Funds
With this in mind, we have selected the 5best cryptocurrency exchange and trading platforms that are the most convenient, secure, and reliable. Check out the list beginning on the next page.
Bittrex is based in the U.S and is a regulated exchange that has a large trading volume and offers over 250 cryptocurrency pairs. To ensure safety, Bittrexs platform has two-factor authentication. Bittrex also conducts audits on new cryptocurrencies to ensure traders that the transactions are safe and legal. However, Bittrex doesnt have pairs that include fiat money (US dollars, euro, etc.), but some users can buy cryptocurrencies using a wire transfer.
CEX.io started in the UK as a Bitcoin exchange in 2013, but has expanded to include other cryptocurrencies. The platform allows trading among cryptocurrencies and converting them into fiat money. CEX.io is also registered with the Financial Crimes Enforcement Network and requires users to verify their identity. Moreover, CEX.io uses Fill-or-Kill transactions, which means that as soon as you place an order, it is executed, as opposed to other exchanges where you have to wait until someone is willing to buy or sell Bitcoins.