Losing money in crypto? Here are 4 tips to surviving the crypto bear
Ripple (XRP) With Ryan Zagone at Better than Cash alliance, XRP global adoption is inevitable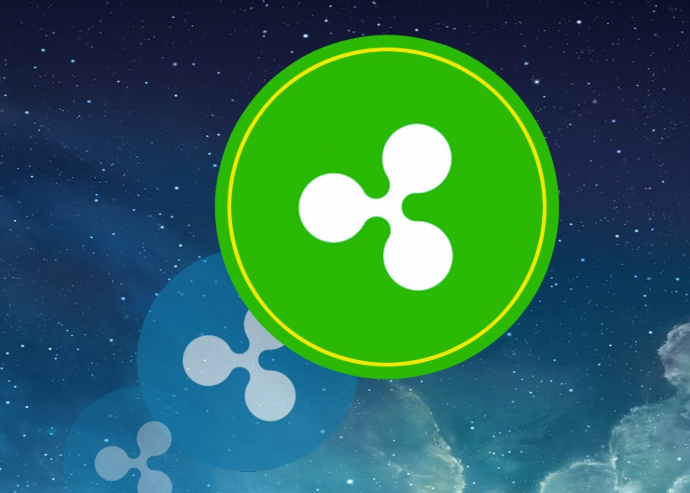 Nicholas Kith is a cryptocurrency and ICO content creator at Trudex. He has been active in the cryptocurrency space for the last 3 years. During his 3 years in the industry, he has provided advisory services to investors on high returns cryptocoins like Ethereum and Bitcoin Cash. Follow Nicholas.
This information should not be interpreted as an endorsement of cryptocurrencies or a recommendation to invest. Historic performance is no guarantee of future returns. As an investment class, cryptocurrencies are speculative investments and investing in cryptocurrencies involves significant risks they are highly volatile, vulnerable to hacking and capital loss and sensitive to secondary activity. Before investing you should obtain advice and decide whether the potential return outweighs the risks.
The biggest news pointing to the decoupling of ripple (XRP) from bitcoin (BTC) is the upcoming SBI virtual currency trading platform. This much awaited crypto exchange has only put ripple (XRP) on their webpage. There is no mention of any other cryptos. Thats an indicator that ripple will be the primary crypto that they will be listing, something that will give ripple (XRP) huge value outside of bitcoin.
With all these factors at play, it is clear that ripple (XRP) is about to blow up big time. A savvy investor would be looking to accumulate as much ripple as possible at current prices. This is a technology that is changing the finance industry as we know it. Its rate of adoption is making even people who have always hated ripple change their minds about it. Ripple is the future, and once it completely decouples from bitcoin, ripple (XRP) could easily hit a valuation of at least $10 in 2018.
Verge (XVG) Weg Bank Issued Verge Debit cards could send it to the moon!
Syscoin hacking news fail to shake the market Bulls are back in control!
When will Ripple (XRP) Ever Rise In Value?
Investor Insight: INS Ecosystem (INS) and OmiseGO (OMG); the two coins to buy this summer
It is clear that as altcoins decouple from bitcoin, ripple will be one of the biggest beneficiaries simply because it has a wider use case than any other blockchain project in the market. As Brad, the ripple CEO puts it, the market is still young and irrational. Over time, investors will pivot more towards projects that are fundamentally strong, and on this end, ripple is unrivalled. Going by the high levels of adoption that ripple has had up to this point, Brad is right! Ripple just recently announced a partnership with the largest bank in Kuwait. This follows similar deals in the UAE, and many more all across the world. These are deals that have pretty much cemented ripple as the crypto of the future.
How Fintech Stands to Change the Game for Africas Unbanked
However, this will change in the near future. Thats because more exchanges are pairing altcoins with fiat, and this will see in the correlation between bitcoin and other cryptocurrencies drop. For instance, Bittrex, one of the largest exchanges in the world, with over 3 million clients, announced that they areintroducing fiat crypto trading for select client in the U.S. They intend to roll this out to all clients in the future. Binance too has announced the pairing of ripple (XRP) with Binance coin and true USD.
Everything You Need to Know Before Buying Cryptocurrency
Ripple is by all accounts one of the most adopted cryptos in the world. It has up to this point entered into partnerships with more than 100 banks, and counting. However, this has not reflected in the value of Ripple (XRP), mainly because it is highly correlated to bitcoin. A good percentage of ripple trading is done in bitcoin, which means that ripple has been dropping despite all the good news that have come its way in the last few months. EvenRipple CEO Brad recently made the same observation. He noted that,
To Get Updates and Exclusive Report, Enter Your E-mail Below.
Tron (TRX) The fundamentals for $1 Tron are now rock solid!
To Get Updates and Exclusive Report, Enter Your E-mail Below.
3 reasons why Vitalik Buterin is right about centralized exchanges
Ripple (XRP), Ethereum Classic (ETC) Tron (TRX) technical analysis 12th July ETC holding strong
Like S. Korea China, India changes tune on crypto Time to stock up on good coins
EBay Foxconn now on the Enterprise Ethereum Alliance Ethereum (ETH) moon is coming!
Input your search keywords and press Enter.
Digibyte (DGB) now accepted in buying Amazon gift cards: Long-term prospects positive
Zilliqa (ZIL) academicians build a billion-dollar blockchain in Singapore: Testnet v2 is still in the kitchen
Theres a very high correlation between the price of XRP and the price of bitcoin, but ultimately these are independent open-sourced technologies.