We also deliver bite-sized news to your favourite messaging app; join ourTelegram channel.
We never access or hold onto user funds.
Jaxx (@jaxx_io)February 11, 2016
Apples App Store Revises Cryptocurrency App Rules
Putin: Cryptocurrency Has Its Place, No State Can Have Own Crypto
Jaxx by Kryptokit. The launch of a sexy new fleet of easy-to-use Bitcoin wallets with Ethereum integration begins tomorrow. Get ready.
Check out all the latest features and create your wallet today!
What do you think about the new Jaxx wallet? Let us know in the comments below!
Images courtesy of the Jaxx website and Google Play
We offer a client-side security model, with private keys hosted locally and never sent to any servers.
The Jaxx wallet wants to be the choice wallet forand Ethereum users, and the team is pleased to reveal the launch. Di Iorio  states this is the first stage and integration with companys likeShapeShift.iowill come in the second stage. The company also says the first ever mobile wallet with Ethereum integration.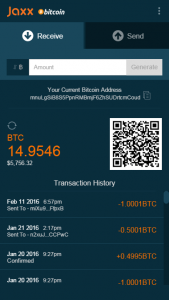 Download theright to your device for easy and secure access to your bitcoins. Perfect for beginners, the Bitcoin.com Wallet makes using and holding bitcoins easy. No logins required.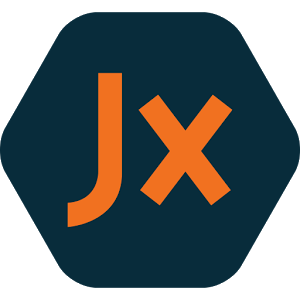 To celebrate the launch and roll-out of Jaxx, our new fleet of wallets, Kryptokit is excited to announce to the community that weve added elliptic curve cryptography capabilities to OpenPGPjs. Bitcoin uses Secp256k1 to ensure that funds can only be spent by their rightful owners using digital signatures. OpenPGP is thought to be the most widely-chosen quality cryptographic system to encrypt messages. We made it possible to use bitcoin keys to derive and validate PGP keys. This provides developers with a solid infrastructural tool to facilitate and integrate secure messaging on top of the bitcoin protocol. Our code is available ongithuband forked from the standard implementation of OpenPGPjs.
Putin: Cryptocurrency Has Its Place, No State Can Have Own Crypto
Di Iorioencourages people to give Jaxx a try and contribute feedback. However, the product is still in beta release, and users should take caution by only using small amounts at the current time. Another exciting featureDi Iorioalso revealed was that Kryptokit added elliptic curve cryptography (ECC) capabilities to OpenPGP with the Jaxx launch.Di Iorio states:
Watch the talks from theSatoshis Vision Conference,that took place in Tokyo, March 23-25.
Are you an experienced news editor or a news reporter with a nose for crypto? We are on a roll increasing our readership every day serving millions of readers each monthread more.
Kryptokit says they have been a trusted and secure service since 2013 with its Chrome extension andproducts. The company says since that time there has never been a single loss of funds from issues on their end. The
This wallet release comes just days after theannouncementof the Decentral Bitcoin Card for Canadians nationwide. The Decentral prepaid card will enable people to purchasedenominations of $20, $50 and $100 CAD of Bitcoin and will be redeemable via the companys website.
We are design-oriented, offering simple, attractive user interfaces and experiences and short learning curves.
The newhierarchical deterministic Bitcoinwallet also will also be able to storeEthereum(ETH) within the service. The Jaxx announcement says, easily switch between BTC & ETH, and the team wants to capture both communities with this new service.
The company states, With a focus on unifying the look and feel across devices and focusing on customer service, security, design, and user experience, our goal is to become the default wallet of choice for both Bitcoin and Ethereum. Currently, users can unlock Ethereum by tapping the refresh button twice then tapping the Jaxx logo twice.The release dates for all versions of the product can be found on the walletswebsite, and also shows a hardware wallet coming in late 2016.
PR: EO Obtains Licenses for Crypto-Fiat Exchange and Wallet as Its…
Also read:South Koreas Korbit Introduces Aggregator for Cross-Border Payouts
PR: Penta Global Foundation Launches New Dynamic Stake Consensus Algorithm
The latest episode of the Bitcoin (BCH) Weekly Roundup.All the latest Bitcoin news, presented by Roger Ver and Corbin Fraser of . Subscribe to our Youtube channelhere.
The Kryptokit and Decentral team say they want to provide the best user experience for people within the cryptocurrency ecosystem, and this wallet is another service from the company that will help do that. As usual,will keep our readers informed of any upcoming developments with Jaxx and the latest decentralized technologies.
wallets created by the Kryptokit team.Anthony Di Iorio, CEO and Founder of Decentral, Kryptokit, Chief Digital Officer at TSX, and co-founder of. The first release is a beta version for Android and can be downloaded today via theavailable clients which will include iOS mobile / Tablet, Chrome & Firefox Extensions, PC / MAC / Linux desktop versions.

Bitcoin Cash Roundup: New Apps, Announcements and Developments
Get the latest price charts, statistics andournews feed onyoursite. Check out ourwidget services.
Putin: Cryptocurrency Has Its Place, No State Can Have Own Crypto
PR: How Edgar Allan Poe Inspired a Composer to Build Qravity…
We use standards that ensure should we ever go down or cease to exist, your keys can be imported into another service.
Jamie Redman is a financial tech journalist living in Florida. Redman has been an active member of the cryptocurrency community since 2011. He has a passion for Bitcoin, open source code, and decentralized applications. Redman has written hundreds of articles about the disruptive protocols emerging today.
Today I am excited to announce the Beta release of Jaxx for Android. This is the first release of a fleet of wallet versions available for many devices and operating systems that will be available in beta form before February 29. With a focus on unifying the look and feel across devices and focusing on customer service, security, design, and user experience, our goal is to unify the Bitcoin & Ethereum experience across devices. Anthony Di Iorio, Kryptokit